I went to drop the Vogue in at around 5PM and the mechanics place was crowded with dead cars. They had an unexpected influx of problem vehicles. I really didn't want to leave the Vogue there with guys squeezing past it doing other work so I was quite happy just to leave it to sometime next week when the place had cleared a little.
This will give me a chance to clean and paint the spare sway bar and springs this weekend (yes I found two spare Vogue springs under the house). That way I might be able to clean and paint the wishbones on a weeknight - minimizing the time that the Vogue is dry-docked. There is always the option of not bothering the clean up the wishbones at all but Laurel (better half) says I wouldn't be happy if I did that. She's probably right.
It would be really nice to have this front end - maybe one day I'll pull it out.....
(Not mine but off a similar Rootes vehicle!)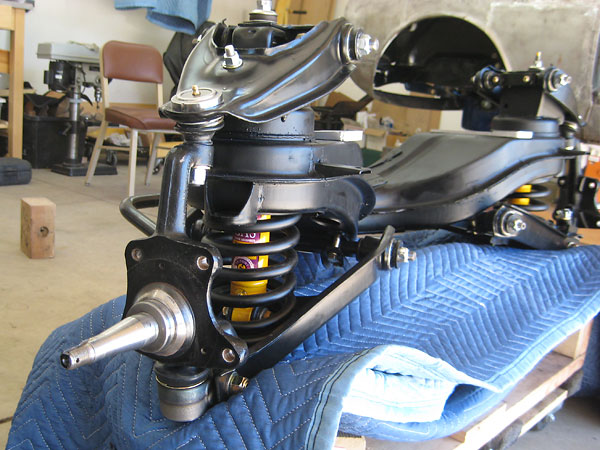 Picture from
Bill Ashby's Sunbeam Alpine